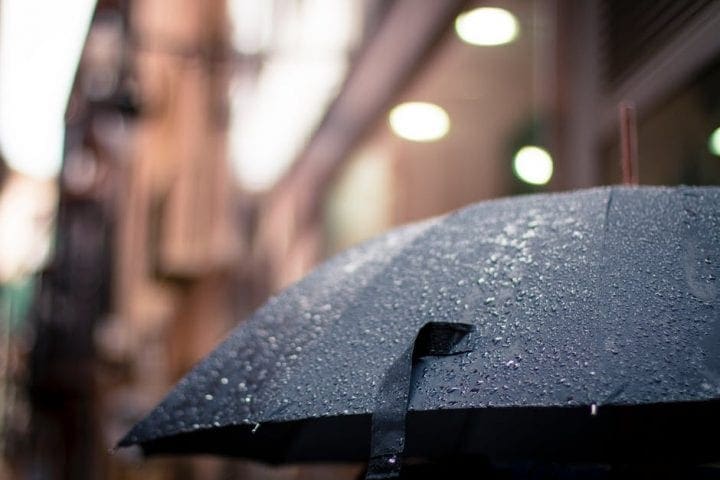 WITS Voices: Writing About the Weather
April 2, 2017
By: Karen Finneyfrock, WITS Writer-in-Residence
---
A few weeks ago, it snowed in Seattle! That's a pretty exciting occurrence for inhabitants on the Puget Sound. Students got a snow day, followed by a late start. Since I was scheduled to teach in fourth grade classrooms at Lafayette Elementary, I knew I would need to work a little harder to capture the classroom imagination. Naturally, I started with a poem about snow:
Frizzing
It snew all night. By the next noon
Eleven feet of sney had snoon.
I jumped up out of bed and snooze.
The snuz stopped in midair and froze.
"Dear wife," I sad, "how cold it is!"
My words fell from my lips and friz.
I shivered a whole shrig of shovers.
Said she from underneath the covers,
"Don't you know yet what time it is?
I think you should not have ariz."
And I, agreeing with her views,
Snugged back and snooze another snooze.
-John Ciardi
Because the weather and seasons provide such tangible, sensory inspiration for poetry, I work hard to link my mentor texts to whatever is happening outside the classroom window.
Here's another snowy favorite:
White Cat Winter
White cat Winter
prowls
the farm,
tiptoes
soft
through withered corn,
creeps
along low walls
of stone,
falls asleep
beside
the barn.
-Tony Johnston
I like to link my writing prompt about the weather to a mini-lesson on alliteration. When poets begin a series of words with the same letter or sound, we call it alliteration. Two examples from Tony Johnston's poem occur in the title, "White cat winter," and in the last two lines, "beside the barn."
After discussing alliteration, I assign each of my fourth grade students a letter. I like to hand out flash cards that include the letter and some illustration. Then, I ask students to make a list of five words beginning with their assigned letter.
Next, students write a poem about the weather. I suggest topics like rain, wind, snow, sun, thunderstorms, sun breaks (Seattleites know about these), or hail. I challenge them to use some of the words from their alliterative list in the poem. I also encourage them to look out the window, think about how the weather looks and how it feels outside, especially during recess.
Here are some examples of student poems about the weather:
Wonderful Wind
Wonder Wind,
The week of wind
Blowing West wind,
Whispering wonderful
Wind, say sounds wind
Water, winter, while, said
The whispering wind.
The wonderful windstorm!
-Mai Li
Rain
The clouds, dehydrated,
Decide to diabolically
Drink from the sea,
They dastardly steal
Enough to fill a demijohn,[1]
Then they delightedly drop the weight.
The downfall comes to hit
Dogs, dragons and drains.
[1] A demijohn is a jar that holds ten gallons
-Mitchell
Tornados
Miraculous cold
my poor wrecked house
the tired milking cows
such a moron to think
my land would survive
the mouthy weather
destroys whatever
is in its path.
-Ryan
Flash
Listen for lightning.
Try to learn and lead
A group to a lightning
Strike. Lack love, but you
Still live. Liquorice is yummy.
The leaves burn from light.
Write a letter in Latin.
Listen for lightning.
Flash!
-Cole
---
Karen Finneyfrock is a poet and novelist. She is the author of two young adult novels: The Sweet Revenge of Celia Door and Starbird Murphy and the World Outside, both published by Viking Children's Books. She is one of the editors of the anthology Courage: Daring Poems for Gutsy Girls, and the author of Ceremony for the Choking Ghost, both released on Write Bloody press. She is a former Writer-in-Residence at Hugo House.