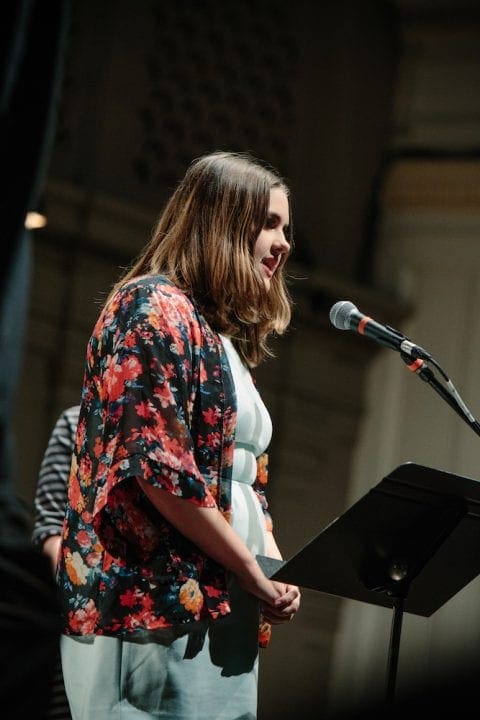 "The Hymnal," by WITS Student Lily Trinneer
November 19, 2015
The Hymnal
I am the hymnal and I have heard prayers.
You call them prayers, I call them hopes
Of a mother who drank away her youth.
I call them music of a man with smoke in his lungs
And magic in his hands
I catch the tears of the desperate,
I hear the skepticism in the voice of the young
And the undying devotion from those who have lived,
I know the sins of the saints
And the sacrifices made by retired dreamers
Just so I could be held by their shaking hands.
I have felt music reside within me,
Songs of the sorrowful who wished to be freed of their burdens.
I see the soul in every person that strives for purpose
And the meaning found in nothing by the ignorantly faithful.
I hear God in the static of the radio
As people still try to find his voice in the sky
I see them light the fire that awaits them
And their infinite longing for redemption.
They clutch me in vain
With white knuckles and wide eyes
Singing to the empty heavens above.
---
Lily Trinneer wrote this poem while a student at West Seattle High School, with WITS Writer-in-Residence Daemond Arrindell. She read it to open for James McBride and The Good Lord Bird Band when they performed at Town Hall Seattle on November 9, 2015.