Literary Arts
The Literary Arts Series presents talks and conversations with the leading fiction and non-fiction writers of our time. We're thrilled to announce the following events in our 2018/19 Literary Arts Series, launching October 1, 2018. One more speaker will be announced soon!
Poetry
The Poetry Series presents established and emerging poets for readings and lectures.
Journalism
Created by journalists for protectors of free press, SAL's new three-part Journalism Series is in partnership with National Book Award-winning writer and correspondent Tim Egan and renowned journalist Sam Howe Verhovek.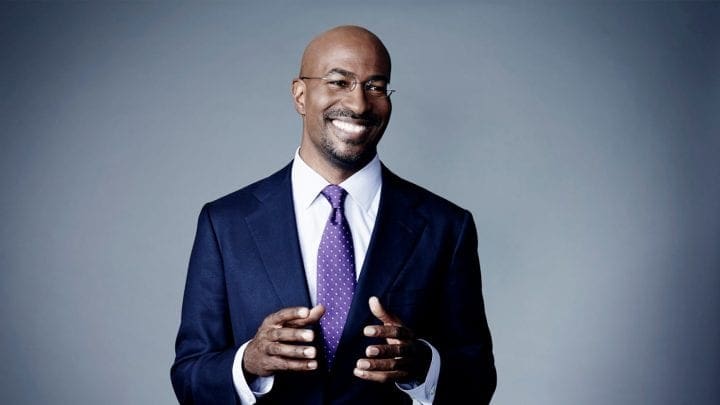 Wednesday, October 10, 2018 7:30 pm
Journalism
Van Jones is a social entrepreneur, CNN political contributor, and host of The Van Jones Show on CNN. Famous for his heartfelt election night coverage, Jones showed up as "the voice of reason" for people in red and blue states throughout the volatile 2016 political season.
Tuesday, March 5, 2019 7:30 pm
Journalism
Two of the leading voices in journalism, Dean Baquet, the executive editor of the New York Times, and Marty Baron, the editor of the Washington Post, will be in conversation about the importance of investigative journalism and the path forward for media in this political era.
Tuesday, May 7, 2019 7:30 pm
Journalism
Tech icon and "Silicon Valley's most feared and well-liked journalist" (New York Magazine), Kara Swisher is the executive editor of Recode, host of the Recode Decode podcast, and co-executive producer of the Code Conference.
Women You Need to Know
Women You Need to Know (WYNK) is a three-part series that features and celebrates women authors, artists, icons, trouble-makers, and visionaries.
Friday, October 12, 2018 7:30 pm
Women You Need to Know
Jill Lepore is an award-winning history professor at Harvard University and a staff writer at The New Yorker. In her new book, These Truths: A History of the United States (September 2018), Lepore offers a magisterial account of the origins and rise of a divided nation.
Thursday, January 31, 2019 7:30 pm
Women You Need to Know
Soraya Chemaly is an award‐winning writer and activist whose works focuses on the role of gender in culture, politics, religion, and media. Rage Becomes Her (2018) is her conversation‐shifting book that urges women to understand their anger, embrace its power and use it for positive change.
Friday, June 7, 2019 7:30 pm
Women You Need to Know
A native of the seaside town of Limbe, Cameroon, Imbolo Mbue is the author of the bestselling debut Behold the Dreamers, the story of a young Cameroonian couple whose new lives in New York are upended by the Great Recession. The novel won the PEN/Faulkner Award for Fiction, was an Oprah's Book Club selection, and was named a Notable Book of the Year by the New York Times and the Washington Post.
SAL Presents
SAL Presents features authors, artists, and prominent thinkers discussing their latest works, as well as other exciting literary surprises.
Thursday, May 23, 2019 7:30 pm
SAL Presents
Each Moth Mainstage features simple, old-fashioned storytelling, by five wildly divergent raconteurs who develop and shape their stories with The Moth's directors.
Hinge
From pop culture to social justice, Hinge presents new books by and for the next generation via accessible ticket prices.