Series
This season marks SAL's 30th Anniversary, and the programming features some familiar faces from the first 30 years, as well as a look-ahead to the literary luminaries of the coming decades.
Literary Arts
The Literary Arts Series presents talks and conversations with the leading fiction and non-fiction writers of our time. We're thrilled to announce the following events in our 2018/19 Literary Arts Series, launching October 1, 2018. Two more speakers will be announced soon!
Poetry
The Poetry Series presents established and emerging poets for readings and lectures. Subscriptions for SAL's 2018/19 Season will go on sale May 21.
Journalism Series
SAL's new 2018/19 Journalism Series (name TBD) is created in partnership with National Book Award-winning writer and correspondent Tim Egan, and renowned journalist Sam Howe Verhovek. Created by journalists for journalists and protectors of free press, this three-part series will feature Dean Baquet & Marty Baron, Van Jones, and one more event to be announced.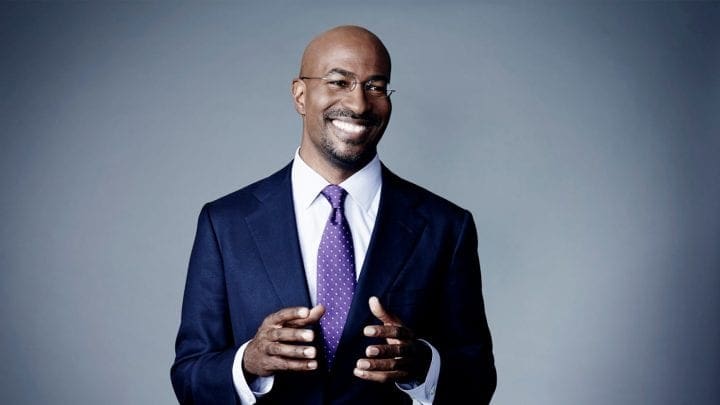 Wednesday, October 10, 2018 7:30 pm
Journalism Series
Van Jones is a social entrepreneur, CNN political contributor, and host of The Van Jones Show on CNN. Famous for his heart-felt election night coverage, Jones showed up as "the voice of reason" for people in red states and blue throughout the volatile 2016 political season.
Tuesday, March 5, 2019 7:30 pm
Journalism Series
Two of the leading voices in journalism, friends Dean Baquet, the executive editor of the New York Times, and Marty Baron, the editor of the Washington Post, will be in conversation about the importance of investigative journalism and the path forward for media in this political era.
Women You Need to Know
Women You Need to Know (WYNK) is a three-part series that features and celebrates women authors, artists, icons, trouble-makers, and visionaries. WYNK subscriptions to our 2018/19 Season are on sale now, with two more speakers to be announced!
Friday, October 12, 2018 7:30 pm
Women You Need to Know
Jill Lepore is an award-winning history professor at Harvard University and a staff writer at The New Yorker. In her new book, These Truths: A History of the United States (September 2018), Lepore offers a magisterial account of the origins and rise of a divided nation.
SAL Presents
SAL Presents features authors, artists, and prominent thinkers discussing their latest works, as well as other exciting literary surprises.
Hinge
From pop culture to social justice, Hinge presents new books by and for the next generation via accessible ticket prices.
Thursday, November 30, 2017 7:30 pm
Hinge
Kevin Young is an accomplished poet, the Poetry Editor for The New Yorker magazine, Director of the Schomburg Center for Research in Black Culture, and, coming in November 2017, the author of the non-fiction work, Bunk: The Rise of Hoaxes, Humbug, Plagiarists, Phonies, Post-Facts, and Fake News.